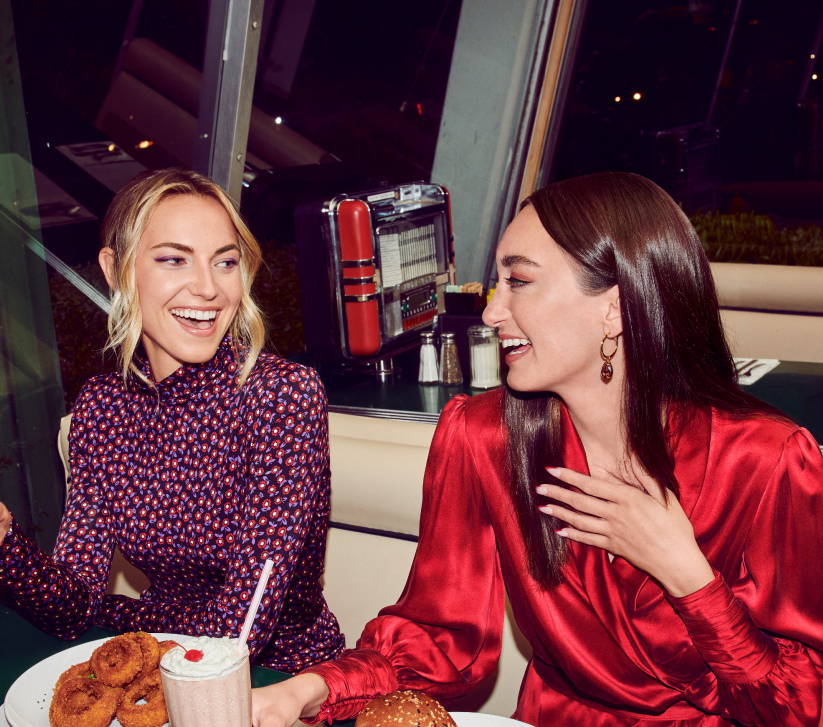 Our Most Frequently Asked Questions
How long should my hair be to get a wax?

You'll get the best results if you let the hair grow to about ¼ inch so the wax can fully grab the hair.
Do I need to prepare for my wax?
Nope! Our Wax Specialists will take care of everything and walk you through our Our 4 Steps to Smooth™ process. We just kindly request that you arrive on time.
What is your COVID policy?
Where can I learn more about your hygiene standards?
How old do you have to be to get waxed?
European Wax Center's policy is to require guests under 16 to have parental consent for bikini waxing services. Each location has their own young guest policy when it comes to providing bikini line waxing services on minors. You'll need to inquire with the center directly or check with your local center for state and county guidelines to see what their age limit is. (Oh, and just in case you were wondering…there's no upper age limit, either. We welcome everyone!)
Can I wax if I'm having my period?

Sure, we can absolutely wax you if it's that time of the month. But do keep in mind that the area will be more prone to sensitivity and you may experience more discomfort than usual. In order to successfully complete the service, you will need to wear a tampon.
What's the difference between a bikini line, bikini full and bikini Brazilian wax?

Bikini line is a basic tidy. We wax the sides (called your panty line) and across the top. If you're wearing a bikini, this will prevent any hairs from "peeking out."
Bikini (full) is the next step and allows you to take off as much or as little hair as you like off the front. If you want to leave a small "landing strip", triangle or nothing at all, it's up to you!
Bikini Brazilian goes from the front all the way to the back with an added butt strip. This is perfect for a completely nude look or you can leave a neat triangle on the front. Choose your style!

Contactless check-in now available!
Available at participating centers

For the health and well-being of our guests, many of our open centers have closed their waiting areas. So we've set up a contactless check-in option to give you peace of mind and keep you on schedule!
At participating locations, you can text the center to check-in and then wait in the comfort of your car or safely outside the center for a text notification when your reservation begins.

Here's how it works:
Open your phone's camera and hold it up to the QR code you see on the door. Open or click the link that appears.
When the SMS field opens, add your name and send. We'll confirm your check-in.
Then simply wait in your car or outside the center. You'll get a text notification when your Wax Specialist is ready for you.
How do I know if my center is participating?
Participating centers will have a sign on their door with a scannable QR code and instructions




Participating centers will also have a mobile check-in icon on their location pages that looks like this: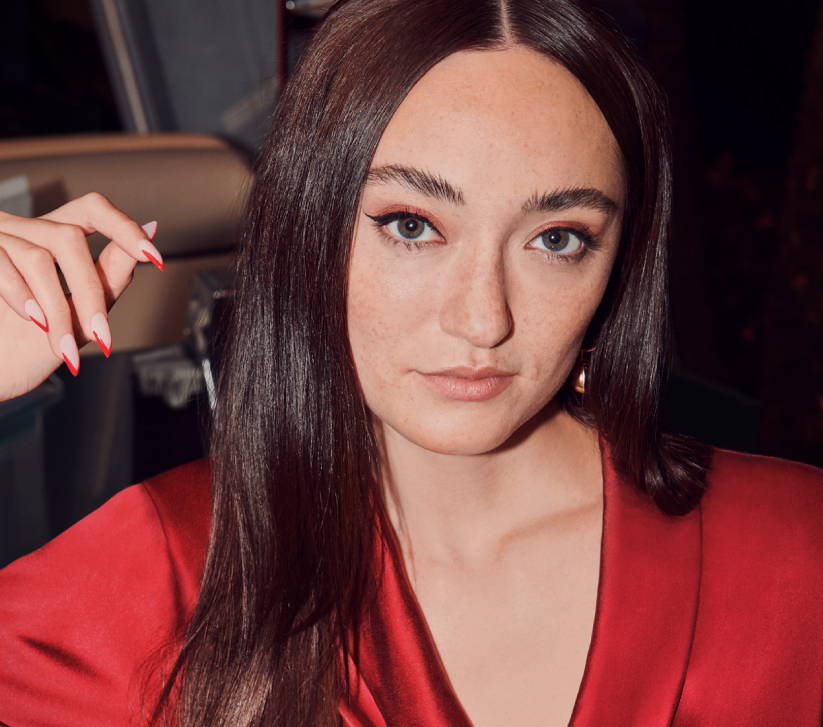 How long will my wax last?
Usually your wax will last between 3–4 weeks but everyone's rate of regrowth is different, so results will vary between guests. But remember, with the right products, you can help extend your results longer. Just ask your Wax Specialist to point you in the right direction.
It's my first time waxing. Does waxing hurt?
It depends on your tolerance for discomfort. With waxing, you're removing hair from the root. The good news is that our licensed Wax Specialists will make sure you're as comfortable as possible. Need more proof? Top magazines and reviewers have said it's virtually painless thanks to our exclusive Comfort Wax®.
What kind of products do you use?
We use our proprietary hard, stripless wax made exclusively for European Wax Center called Comfort Wax®.
First, we cleanse the area to remove any makeup, oils or lotions that could prevent the quality of your wax from taking place.

Next, we protect the skin with our soothing pre-wax oil.

Then, it's time for your wax! Guests have told us our exclusive Comfort Wax® makes the waxing experience much more comfortable.

Finally, we rejuvenate the area by applying either our Ingrown Hair Serum or one of our hair minimizing lotions .
Don't forget: Both of these deluxe beauty products are available for purchase at all of our locations and online!
Will I be in the hands of an expert?

Absolutely! All of our friendly Wax Specialists are licensed aestheticians. They're also required to successfully complete our in-house training program to ensure every Specialist can provide the same level of excellence.
I'm pregnant! Can I still wax?

First, congratulations! Secondly, yes, you can still wax. However, you may experience more skin sensitivity due to the hormonal changes your body's going through.
Our Wax Specialists will make you as comfortable as possible during the service. If you're in the last two months of pregnancy, we recommend checking with your doctor first.
Can I still wax if I've just had a facial?

You can still wax if you received a basic facial that includes a cleanse, steam, exfoliation and mask.
If you received a specialty facial that includes, but is not limited to, an alpha (AHA) or beta (BHA) hydroxy peel, microdermabrasion or any other deep exfoliation treatment, then you need to wait at least 7 days to receive a wax service.
You should check with your doctor to ensure it's ok for you to wax after having any medical-grade facial treatment.
Can I wax if I tanned the day before?

We recommend waiting at least 24–48 hours between waxing and tanning due to potentially increased skin sensitivity. Because waxing exfoliates the skin by removing the top layer of dead surface skin cells, you're more likely to experience sunburn.
And, friendly reminder: If you are going to go in the sun within 48 hours of waxing, we recommend wearing a sunscreen with an SPF of 30 or more.
Can I still wax if I have a sunburn?

Sorry—we won't perform services on sunburned skin or skin that's irritated or unhealthy. When your skin has healed, we'd love to have you back!
Can I wax if I'm on medication?

It's always best to refer to your doctor if you have any questions.
For prescribed creams like Retin-A or Differin, we advise that you stop use 7 days prior to your wax reservation and to not resume use until 7 days after your wax service.
Note: We will not wax you if you're on Accutane. It's very dangerous to wax while on Accutane and a doctor's note will be needed to receive services.
Remember: it's important that you inform or update our Guest Service Coordinators about the medications you're taking so we can provide you with a safe waxing experience.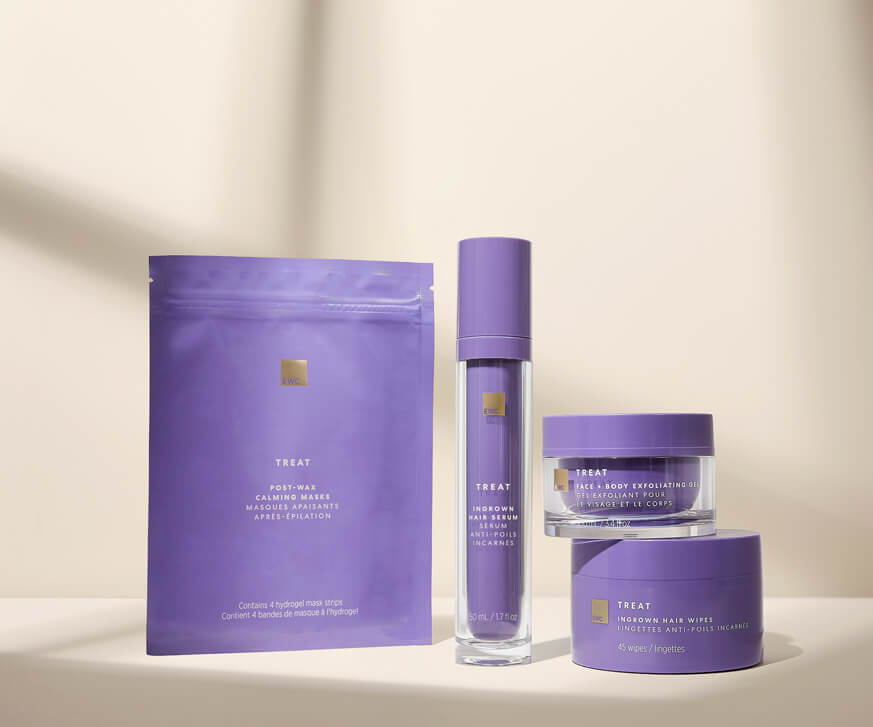 Are your products tested on animals?
No! All of our products are cruelty-free and formulated without parabens and mineral oils.
What can I use at home to extend the results of my waxing experience?
Our 4 Steps to Smooth™ process is designed to keep your newly waxed skin smooth and silky. To better maintain your results, it's best to use our entire line of film-free products.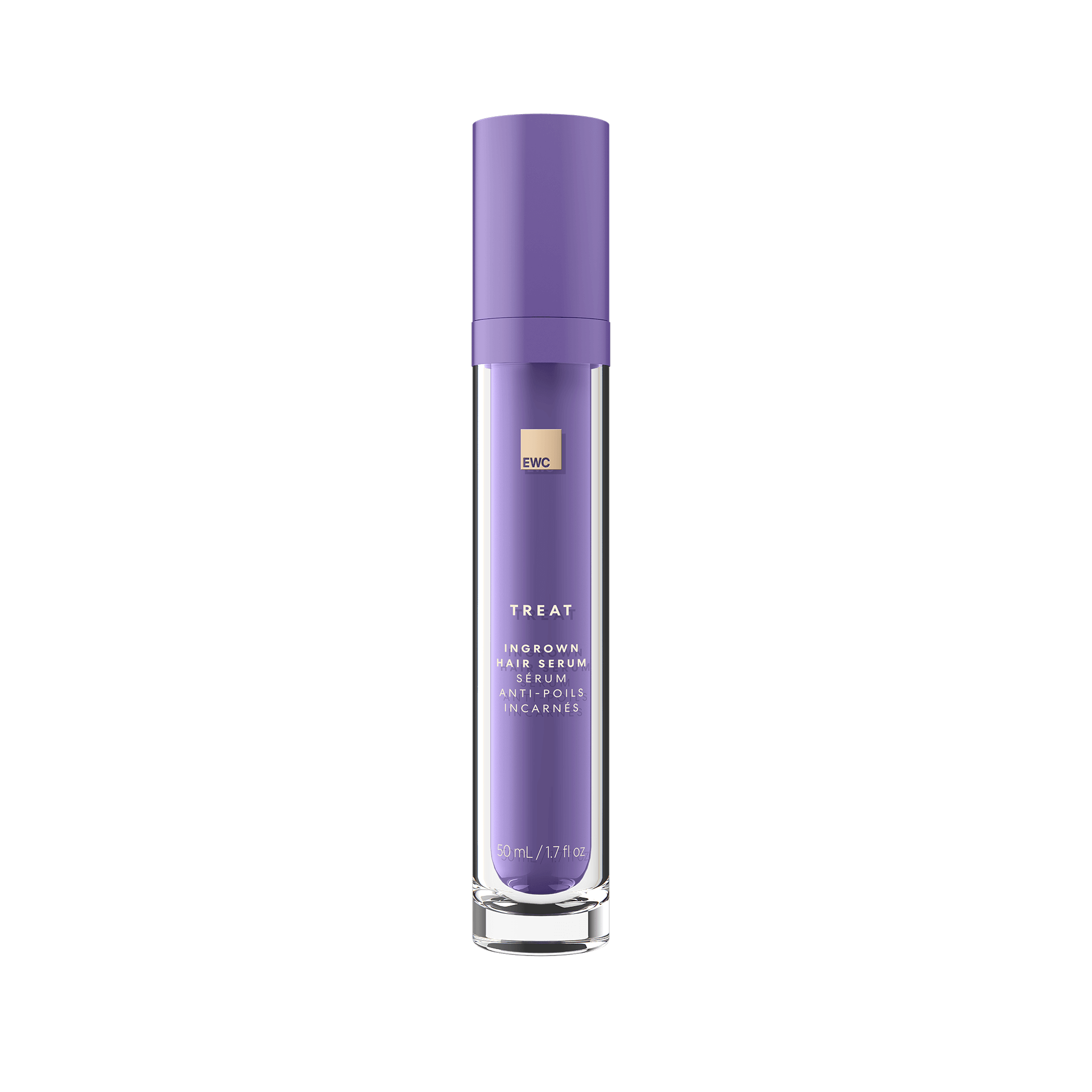 Try our daily Ingrown Hair Serum, twice a day, which will help slough away dead surface skin cells so your hair grows back in without obstruction. Trapped hair can lead to ingrown hairs and irritation that causes itchiness and bumps.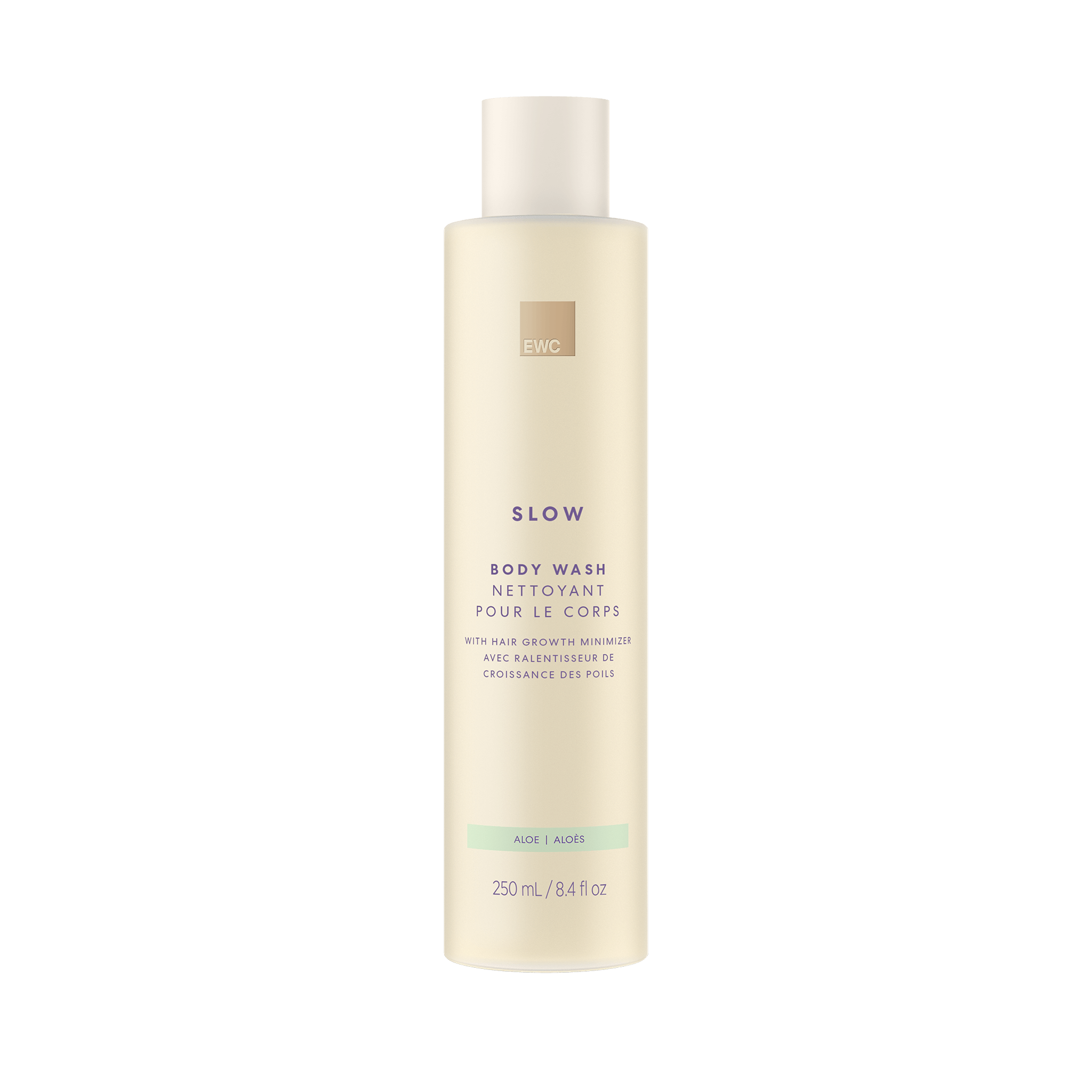 Next, wash daily with our Body Wash which is formulated with a hair growth minimizer to help visibly reduce the appearance and thickness of hair re-growth in between waxes.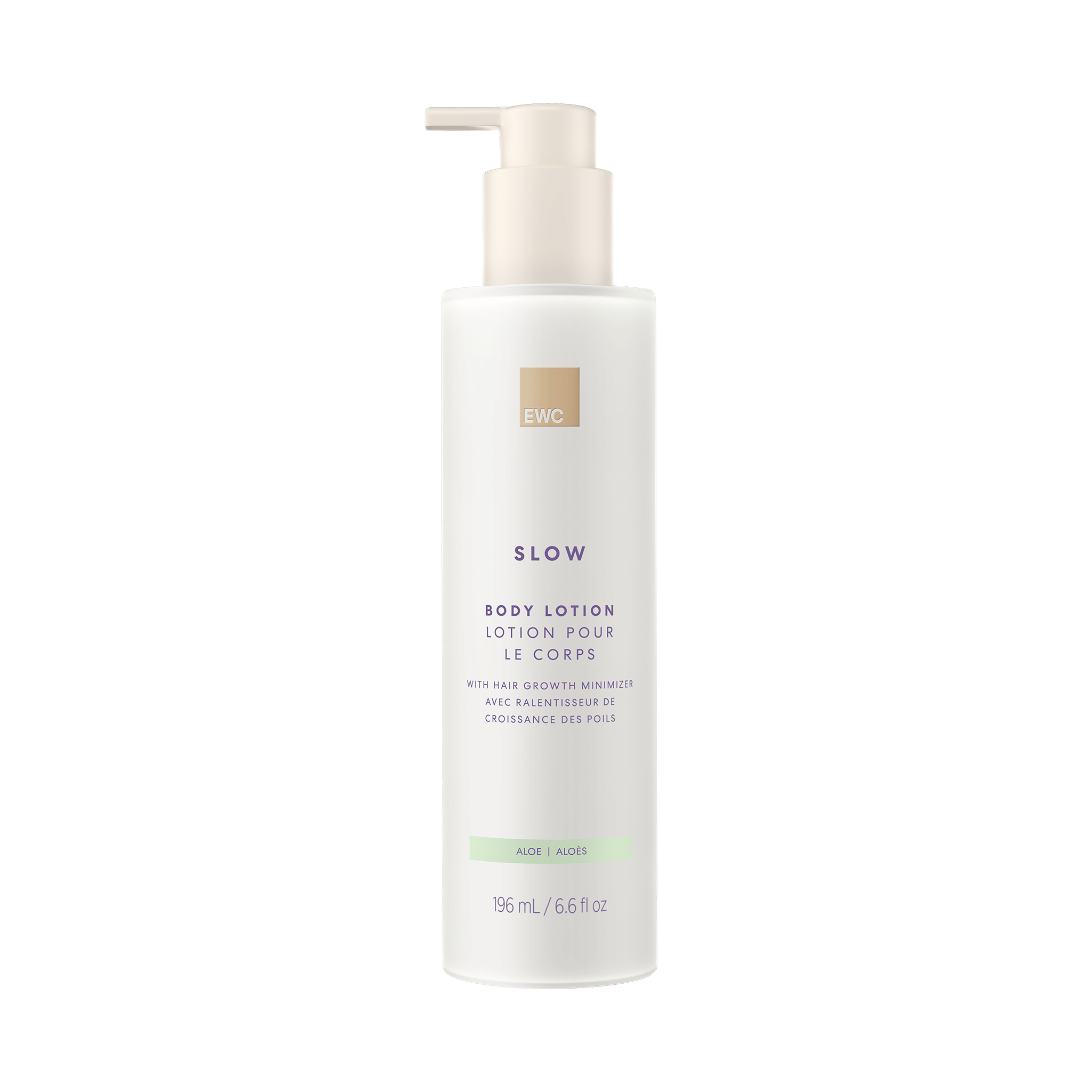 Then smooth on our Body Lotion which contains special plant enzymes that soften and decrease hair length and density, allowing for softer and thinner hair regrowth.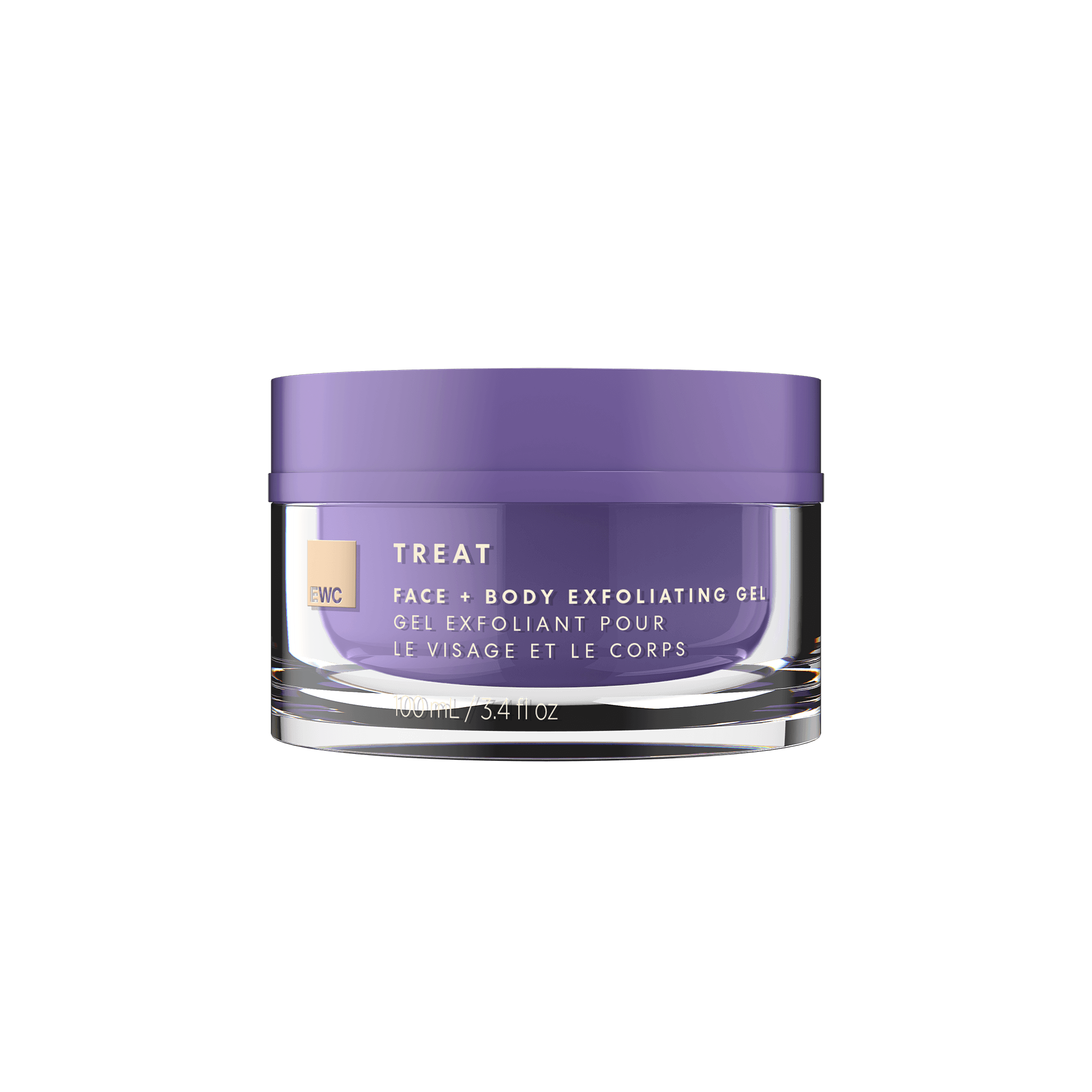 Our final step is using our Exfoliating Gel which helps prevent ingrown hairs by keeping hair follicles clear after waxing. We recommend using this at least three times a week, but it's gentle enough for daily use.

A Wax Pass® is designed to offer savings when you purchase wax services as a bundle rather than one at a time. We offer different types of Wax Passes®⁠—one offers flexibility, one is for more frequent guests, and one is for busy students but they all add up to a great value!

Save up to 25% on all of your waxes. Click here to learn more about the different types of Wax Passes.
What's the difference between an Unlimited Wax Pass® and a Pre-Paid Wax Pass?

Unlimited Wax Pass®
If you're someone who would be interested in having your chosen service more than once a month, the Unlimited Wax Pass®is a great value. It's perfect if you prefer to wax more frequently: you simply pay a flat amount and enjoy a full year of unlimited visits for a single service. The Unlimited Wax Pass® is one price, one year, no restrictions.
And for first-time guests, when you purchase an Unlimited Wax Pass® you'll get a 13th month free!
Pre-Paid Wax Pass®

Our Pre-Paid Wax Pass® is all about flexibility. Here's how it works: when you purchase a set of services at once, you'll save up to 25% off the regular price of pay-as-you-go waxing.
Plus, your Pre-Paid Wax Pass® never expires so you can use the services at your own pace and have confidence knowing you're saving every single time.
What is your Student Wax Pass®?

Studying is hard work, so treat yourself and reveal beautiful skin all semester long with our Student Wax Pass®. Just show your student ID when you purchase three of any wax service and we'll throw in one free, as our gift to you (that's a savings of 25%)!
Available at select locations only. Please check with your local center to confirm the student program in your area.
Can I spread out my Wax Pass® payments over time?

Yes! You can pay in-full for your Wax Pass®, or choose to pay in four equal installments set up to charge automatically.
What are your Wax Pass® cancellation policies?

We have a 30-Day Cancellation Policy for Wax Passes.
Should you decide to cancel your Wax Pass® within 30 days, you'll be charged the full price for visits you've already used and issued a refund for any remaining balance due.
Can I still cancel my Wax Pass® if it's been longer than 30 days?

Yes, for a $25 cancellation fee and zero cash refund.
Your account balance will be adjusted with a store credit that reflects the full retail price of services you've already used. If you were paying via installments, you'll be issued store credit for any remaining unused balance (after adjustments on services already redeemed) to use toward the full retail price on future services.
The remaining unpaid installments will not be collected.
If my center is closed, is my Wax Pass® extended?

Any center still closed as of June 10, 2020 will be extending Unlimited Wax Passes® for an additional 30 days.
Can I transfer my Wax Pass® to another service type?

Transfer Policy

Should you decide to transfer your package from one service to another, you'll be charged the full price for visits you've already used and issued a refund for any remaining balance due toward your new Wax Pass® purchase. There is no fee for transferring a Wax Pass®.
NOTE: Wax Pass® may not be transferred from one guest to another.
Can I walk-in or do I need a reservation?
We love walk-ins! However, if you make a reservation, we can guarantee that you'll be treated on time. Otherwise, depending on the number of reservations we have any given day, there may be no available times for walk-ins.
I forgot to cancel my reservation. Do I get penalized for this?
We'll give you a courtesy call the first time you miss a reservation.
On your second missed reservation, you'll be notified about our No Show Policy.
Our No Show Policy states that guests with 3 or more no-shows in a 6-month period may be restricted from booking reservations over the phone and be placed as a "walk in only" guest, meaning they need to book their reservation directly at the store when they're ready to be serviced.
We want all guests to have the opportunity to book over the phone and ask that you call, even at the last minute, to cancel a reservation.
If you have our app, you can cancel within that as well.
If I'm running late for my reservation will you still take me?
We pride ourselves for running on time so that every guest has an amazing waxing experience.
But we know life happens and there may be a time when you're running late. That's why we have our late policy. We do this so our Wax Specialists can stay on schedule while offering a luxurious wax experience. We ask that you call and let us know if you're running late so we can best accommodate you.
Our late policy states: If you're more than 9 minutes late for your reservation, you'll be marked as a no-show which could result in a reschedule on all or part of your services.
We offer a 5-day performance policy on all waxing services. If we failed to remove all unwanted hair while performing a service, we'll gladly touch up the originally serviced area, at the original store of service, within 5 calendar days of the original service date, at no charge.

Strut Points are now EWC Rewards. You will be able to earn 1 point for every single dollar you spend in-center on services or products. Click here for the full program details.
At this time, Gift Cards are available for purchase in-center only.
We love any cause for celebration, especially birthdays! When you create an account and sign up for our newsletter, you'll receive $10 off a product or service of your choice to be used in your birthday month.

Your California Privacy Rights
YOUR CALIFORNIA PRIVACY RIGHTS
Last updated: May 12, 2018
© EWC Franchise, LLC. All Rights Reserved.
We value the trust we have built with our guests and we are dedicated to treating your personal information with care. If you are a California resident, California Civil Code Section 1798.83 permits you to request information regarding our disclosure of your personal information to third parties for the third parties' direct marketing purposes. We also provide guests with a cost-free means to opt-out of our sharing your information with third parties with whom we do not share the same brand name, if the third party will use it for their direct marketing purposes.
If you are a California resident under the age of 18, and a registered user of any site where this policy is posted, California Business and Professions Code Section 22581 permits you to request and obtain removal of content or information you have publicly posted. Please understand that your request does not ensure complete or comprehensive removal of content or information posted online and that the law may not permit or require removal in certain circumstances even if requested.To make such any such request, please send a written request including as applicable, the specific content or information requested to be removed, via e-mail to legal@waxcenter.com, or write us at:European Wax CenterP.O. Box 802208Aventura, Florida 33280Please include the reference "Request for California Privacy Information" on the subject line and in the body of the message and please include the e-mail address or mailing address, as applicable, for us to send our response. Please also understand that under California law, businesses are only required to respond to a request once during any calendar year. We reserve the right not to respond to requests submitted other than to the address specified above.For more information about our privacy and data collection policies, you may wish to review our Privacy Policy.
Find A Wax
Center Near You