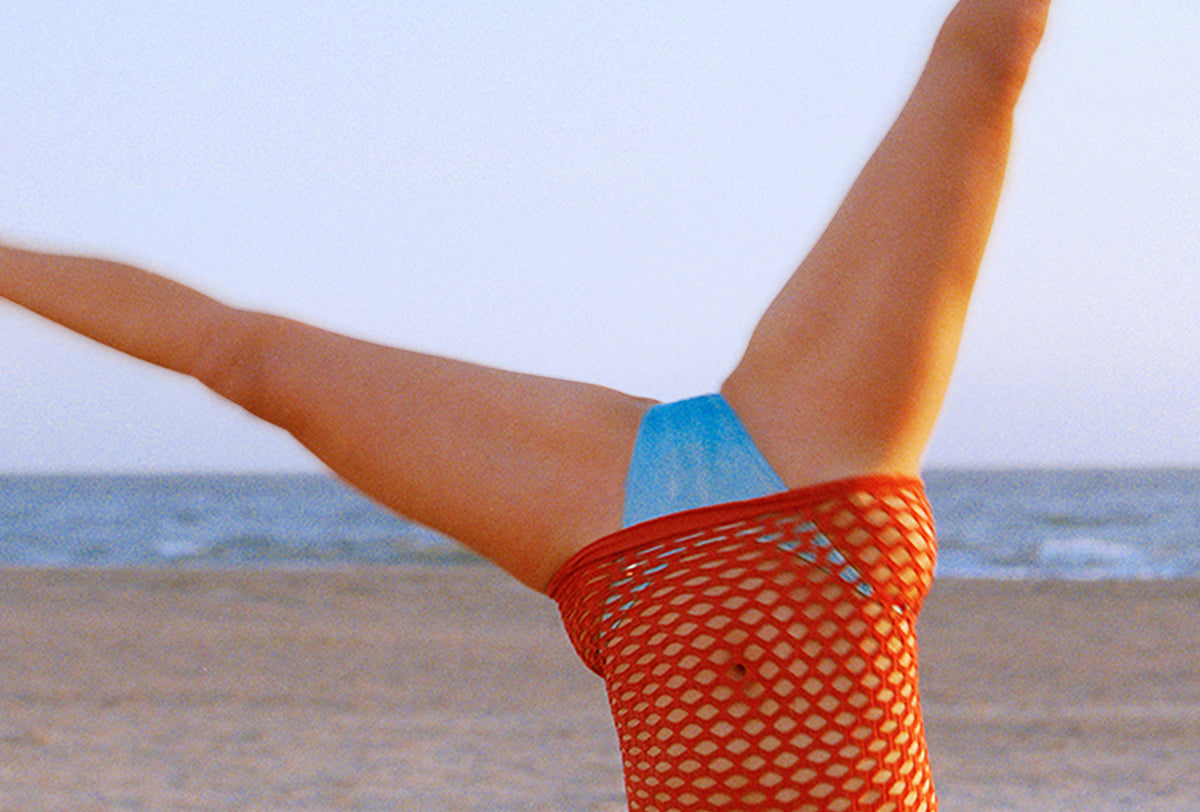 Bikini and Brazilian Waxing
Know The Types
When it comes to removing the hair down there, understanding what you want is the first step. At European Wax Center, here's how we refer toour top three waxing services.

Bikini Line

Bikini line wax is a basic tidying; we wax the sides (called your panty line) and across the top. If you're wearing a bikini, this prevents any hairs from peeking out.

Price: starting at $39

FREE  for first-time guests

Bikini Full

Bikini Full wax allows you to take off as much or as little hair as you like from the front. If you want to leave a small strip, triangle, square, or nothing at all, it's up to you!

Price: starting at $47

50% OFF  for first-time guests

Brazilian

A Brazilian wax goes from the front all the way to the back with an added butt strip. It's perfect for a completely nude look or you can leave a neat triangle, strip, or square on the front—totally your choice.

Price: starting at $56

50% OFF  for first-time guests
Benefits

Skin Health

Smoother Skin

Longer-lasting Results

Thinner & Finer Hair

Minimal Irritation
In addition to hair removal, waxing acts as a physical exfoliation that removes lifeless surface skin cells, meaning you're receiving hair removal and skincare all in one!
After your wax, you'll probably find that your skin is smoother than it's been in your whole life. That's because waxing removes hair from the root and exfoliates your skin.
When hair is removed by the root with waxing, it takes much longer to grow back than with shaving.
When your hair does grow back after waxing, it will grow back weaker, making it finer, softer and more sparse.
Win-win!
Many people find hair removal methods like epilation and hair removal creams irritating to the skin. However, waxing rarely causes this problem if it's done by a licensed professional.
FAQs
What is a Brazilian wax?

A Brazilian wax is a waxing service that completely removes pubic hair from the front, upper thighs, and butt. Based on your personal preference, you can leave a small strip of hair, a triangle, or square on the front. Brazilian waxing is for all genders at European Wax Center. If you have hair, we'll wax it!
What is a bikini wax vs Brazilian?

A Brazilian wax removes all the hair in the pubic region from front to back. A bikini wax removes hair only from the front. There are two types of bikini waxes: a bikini full wax and a bikini line wax. A bikini full wax removes as little or as much hair from the front as you want, whereas a bikini line wax is a basic tidying and only removes the hair that peeks out of the bikini area.
How do I prepare for my first Brazilian wax?

Brazilian wax prep is simple! First, be sure that your hair is about a ¼ inch long, or the length of a sprinkle. If it's your first Brazilian wax, avoid shaving at least two weeks before your reservation. Next, be sure that the area is properly cleaned and moisturized. A shower beforehand is ideal, but baby wipes also work well in a pinch!
Can I get a bikini wax or Brazilian if I'm having my period?

Absolutely! Just keep in mind that your pubic area is often more sensitive during this time, so you may experience more discomfort than usual. In order to successfully complete the service, you will need to wear a tampon.
Can I get waxed if I have a sunburn?

We have a policy against performing waxing services on sunburned skin or skin that's irritated or unhealthy. Believe us, you wouldn't like it if we did! But once that gorgeous skin of yours has healed, you can call or click here to book a new waxing reservation.
Can I get waxed if I'm taking medication?

It's always best to refer to your doctor if you have any questions about bikini waxing services. 

For prescribed creams like retin-a or differin, we advise that you stop use seven days prior to your reservation and do not resume use until seven days after your bikini wax. 


We will not wax you if you're on accutane or have been in the past 6 months. It's very dangerous to wax while on accutane and a doctor's note will be needed to receive services. This is why it's so important to inform our guest service associates of what medications you may be taking so we can provide you with a safe, comfortable waxing experience.
Is it safe to have a Brazilian wax while pregnant?

First, congratulations! Second, yes, you can still bikini or Brazilian wax. However, you may experience more skin sensitivity due to the hormonal changes your body's going through. Our wax specialists will make you as comfortable as possible during the service. For waxes the last two months of your pregnancy, we recommend checking with your doctor first.
How long should hair be to wax?

To get the best Brazilian wax results, hair should be about a ¼ inch or about the length of a sprinkle, so that the wax can properly adhere to it.
How painful is a Brazilian wax?

Everyone has a different level of pain tolerance. Some may experience no pain at all, while others may experience slight discomfort. With the right Brazilian wax prep, a regular waxing schedule, and the proper type of wax, you should feel only a few seconds of discomfort with Brazilian waxing. Plus, our exclusive Comfort Wax® is a hard wax which makes Brazilian waxing super quick and gentle, even for the most sensitive skin.
Is there an age limit for waxing reservation?

European Wax Center's policy is to require guests under 16 to have parental consent for bikini waxing services. Each location has their own young guest policy when it comes to providing bikini line waxing services on minors. You'll need to inquire with the center directly or check with your local center for state and county guidelines to see what their age limit is. (Oh, and just in case you were wondering…there's no upper age limit, either. We welcome everyone!)
What if I have piercings and tattoos? Will it hinder my experience in any way?

Waxing areas with tattoos won't cause any damage to your art or your skin. In fact, waxing can help brighten your tattoo by removing the dead surface cells on top of it. 


 For piercings, we recommend removing your piercing. If you can't remove it, your wax specialist will have to go around it which could result in leaving a couple of hairs that are too close to touch.
How long does a Brazilian wax last?

A Brazilian wax typically lasts three to six weeks, depending on how fast your hair grows back. We recommend waxing every three to four weeks after your first wax for the best results. This will ensure that hair grows back slower and thinner each time.
Is a bikini wax better than shaving?

The benefits of a bikini wax far outweigh the benefits of shaving. A bikini wax lasts longer than shaving because it removes hair directly from the follicle, while shaving simply cuts hair. Hair takes longer to grow back with a bikini wax and the regrowth is soft, thin, and sparse with regular waxing. Bikini waxing is also better for your skin than shaving. Shaving often causes knicks, ingrown hairs, razor bumps, and breakouts, whereas bikini waxing is much gentler on the skin.
Do you offer waxing services for men?

Yes, from body to brow, we offer waxing services for all genders. If you're booking a Bikini/Brazilian service, please read the descriptions carefully so we can ensure you are paired with a wax specialist who has been trained to meet your needs. 
Aftercare
Your first bikini wax will remove the majority of hair that's grown above the skin. Because they grow in different cycles, hairs that were growing below the skin's surface during your first wax will be removed during your new few waxes. After three to four waxes, all hairs should be growing in the same cycle, which means longer-lasting results for you! Brazilian wax aftercare should include exfoliation 2-3 times weekly in between your waxing sessions. Calm and nourish your skin with the products from our after-wax collection. Our targeted formulas work to banish bumps and help prevent and clear ingrown hairs. Purchase these deluxe products online or at a European Wax Center near you.
Recommended Aftercare Products
Looking for other products?
Find a wax center near you