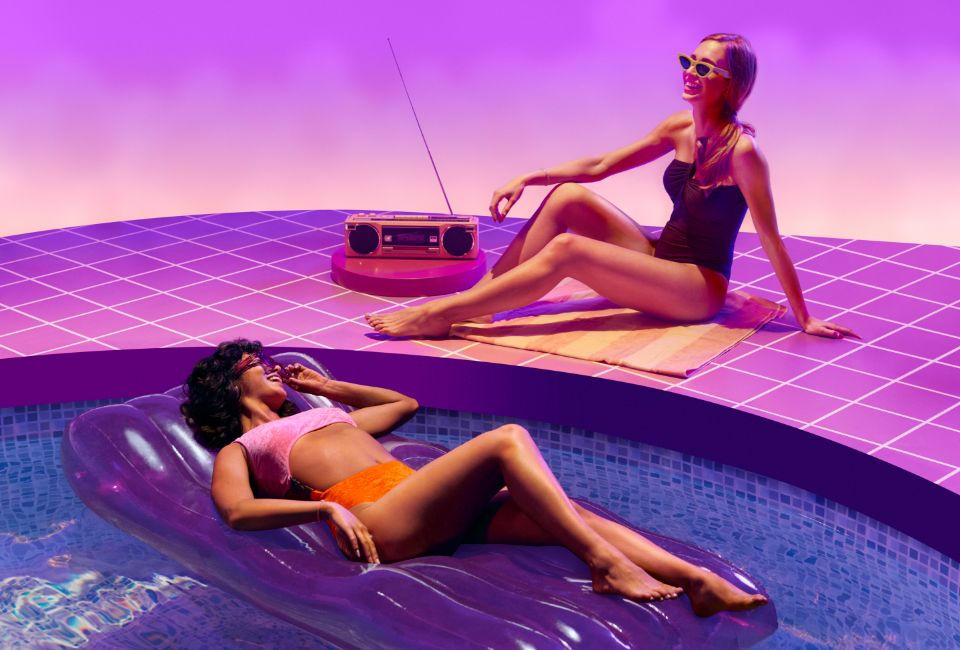 After your first Bikini or Brazilian wax

Your first bikini wax will remove the majority of hair that's grown above the skin. Because they grow in different cycles, hairs that were growing below the skin's surface during your first wax will be removed during your new few waxes. 

After three to four waxes, all hairs should be growing in the same cycle, which means longer-lasting results for you! 
Consistency pays off
After your first bikini wax, every following wax gets easier and easier (as long as you don't shave!) 

If you shave, the next bikini wax will probably feel just like the first. And shaving between waxes can cause itching, or worse… ingrown hairs. So put down that razor!


Tanning after bikini waxing?

Sure, sun-kissed skin looks amazing, but you should wait 24 to 48 hours after a wax before hopping out in the sun. 
Freshly waxed skin is more prone to sun damage if exposed too soon. If you just must go in the sun, be sure to thoroughly apply sunscreen to the waxed area.


How long should hair be for my next bikini wax?

Our recco? When your hair's grown to be at least a ¼ inch long. 

Usually your bikini wax will last from three to four weeks, though everyone's rate of re-growth is different. But with the right after wax care you can help keep your skin smoother, longer. Just ask your wax specialist to point you in the right direction. 


Sex after bikini waxing?

Our advice is to wait 24 to 48 hours so your skin has time to heal and hair follicles can close. Doing so will prevent any further skin irritation.
5 Possible After-Effects of Bikini Waxing
(and How the Pros Suggest Treating Them!)
Redness
Don't worry—it'll disappear over time. Generally it can last from a few minutes to a few days, depending on your skin sensitivity.


Itching
Listen: we know it's going to be tempting, but try really, really hard not to scratch those freshly waxed areas. Your skin will be new and sensitive, so you should be careful not to cause further irritation by scratching. 

If it's still driving you crazy, try a dab of aloe vera gel or our Ingrown Hair Serum to help soothe your skin.


Bumps
Some bumps are a result of post wax irritation and will go away on their own within a few hours to a few days. To help calm your skin, you can use our Ingrown Hair Serum to help soothe and treat any ingrown hairs, bumps or breakouts.

Ingrown hairs
To prevent ingrown hairs (or further skin irritation), we recommend using both our Ingrown Hair Serum and Ingrown Hair Wipes. 

The serum contains glycolic acid for gentle exfoliation plus lavender, vitamin E and chamomile to calm and soothe skin.

Our Ingrown Hair Wipes are infused with skin-pampering ingredients to calm and soothe skin, while proactively working to prevent bumps + breakouts. They also help to slow the regrowth of hair between waxing reservations.


Stubble
If you've just gotten waxed and are already seeing a 5 o'clock shadow, don't panic! Everyone's hairs grow in different cycles so it's possible that hairs below the skin's surface are just now sprouting after your wax service. 

Daily moisturizing between services is key, since dry or brittle hair can easily break during a bikini or Brazilian wax service. So just go with the flow and allow these hairs to grow so we can remove them at your next reservation. 
European Wax Center has developed a collection of products to minimize and eliminate nearly every possible side effect that can come with waxing services.
Plus, all of our products are cruelty free, and formulated without parabens and mineral oil!
Find a wax center near you