Narcissus Bulb Extract
Shea Butter
Vitamin E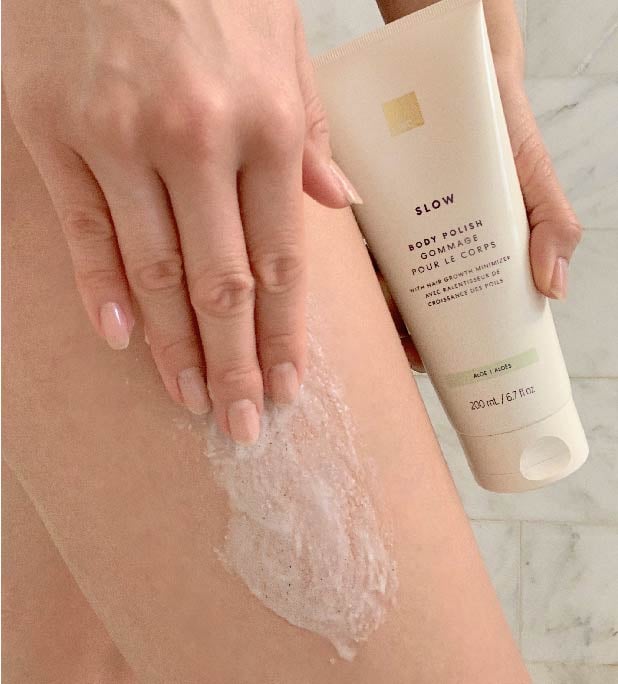 How to use:
Gently massage in a circular motion over damp skin, concentrating on waxed areas to help combat ingrown hairs. Rinse thoroughly.
When to use: Use daily as part of our SLOW Hair Minimizing System.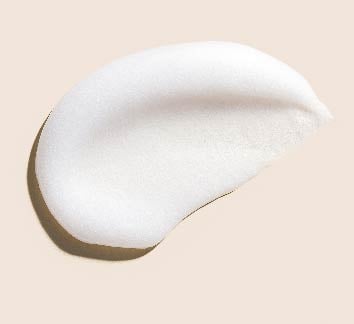 Step 1: Enjoy your wax
Step 2: Your Between Routine
Step 3: Book your service
Choose your service and let our Wax Specialists do the rest. Their extensive training and commitment to our hygiene standards means you'll experience a comfortable wax that leaves you feeling confident.
After the service, your Wax Specialist can show you what products to use in between waxes to help enhance and extend your amazing results while also caring for your skin.
Whether you booked a reservation at the end of your last visit, or decide to book online, we've made it easy to fit waxing into your schedule and request your favorite Specialist each time.
"DID YOU KNOW THAT THE GRANULATED PUMICE IN OUR SLOW SHEA BODY POLISH IS DERIVED FROM VOLCANIC ASH? IT IS A NATURAL MINERAL THAT WILL NOT CAUSE MICRO-TEARS TO YOUR SKIN."
Find A Wax
Center Near You